Private Frank Kistler
 Died of wounds 26thAugust 1918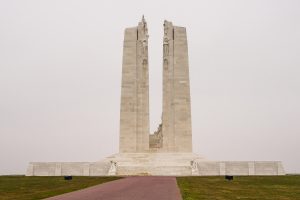 Frank Kistler was born 30thJune 1897 in Kennington, one of the four children of Matthias Franz "Frank" and Dora Kistler nee Hughes. Matthias Franz had been born in Penzance and whose father had been born in Germany but owned a jewellery business in Cornwall.  At the time of the 1901 census, the family were living in Newington, Matthias Franz now working as a compositor. He and his wife Dora gave birth to their fifth child, Fannie, in 1905. In 1907, Matthias Franz Kistler died in his birthplace, Penzance.
By the time of the 1911 census, Frank Kistler was 13 and attending school in Hulme, Manchester, where he was living with his widowed mother and four sisters, Dora, Rosina, Hellie and Fannie. Frank's mother, Dora, was at this point a Boarding House Keeper.
According to a Royal Naval seaman's record, it appears Frank signed on as a boy (Class II) bugler on 17thSeptember 1913 for 12 years, having previously employed briefly as a Telegraph Messenger.  His character and ability records show him to have become an Able Seaman, consistently rated as having a "V.G" character and a "Satisfactory" ability. The seaman's record suggests that Kistler "jumped ship", the HMS Devonshire, in Halifax, Nova Scotia on 8thFebruary 1917. It is just possible he may have been given permission to leave to enrol for the Canadian Over-Seas Expeditionary Force although there is no note indicating this in the Seaman's record, that simply stated: "Ran".  In any event, he did join the COEF on 2ndMarch that year in Toronto.  Frank's Canadian attestation paper shows his mother, Dora, to be living at 23 Cleveland Avenue, Chiswick.  However,  he interestingly gave a birth date two years earlier than his actual one, making him 21 rather than 19 at the time of enrolment and, according to the document itself, liable to be punished for providing false information as provided in the Army Act.  He also asserted that his occupation had been a "Teamster", or truck driver, though since he joined the Royal Navy at the age of 16 in 1913 this seems unlikely. Presumably, this was because he wished to join the Canadian Army Service Corps, to which he was indeed admitted.
Frank, as a member of the Canadian Overseas Expeditionary Force, served in France alongside approximately 4800 Canadians, through Vimy in 1917 and ending with the Pursuit to Mons in 1918. However, it was during Frank's unit's attack from Orange Hill through Monchy that he was wounded and subsequently died on 26thAugust 1918.  Frank's name can be found on the Vimy Memorial.
Dora Kistler, Frank's mother, continued to live in Chiswick, within the St Michael's parish at 23 Cleveland Avenue up until the time of the 1934 electoral register, when she relocated to Orpington, Kent, where she died in 1942.
Freddie Maud