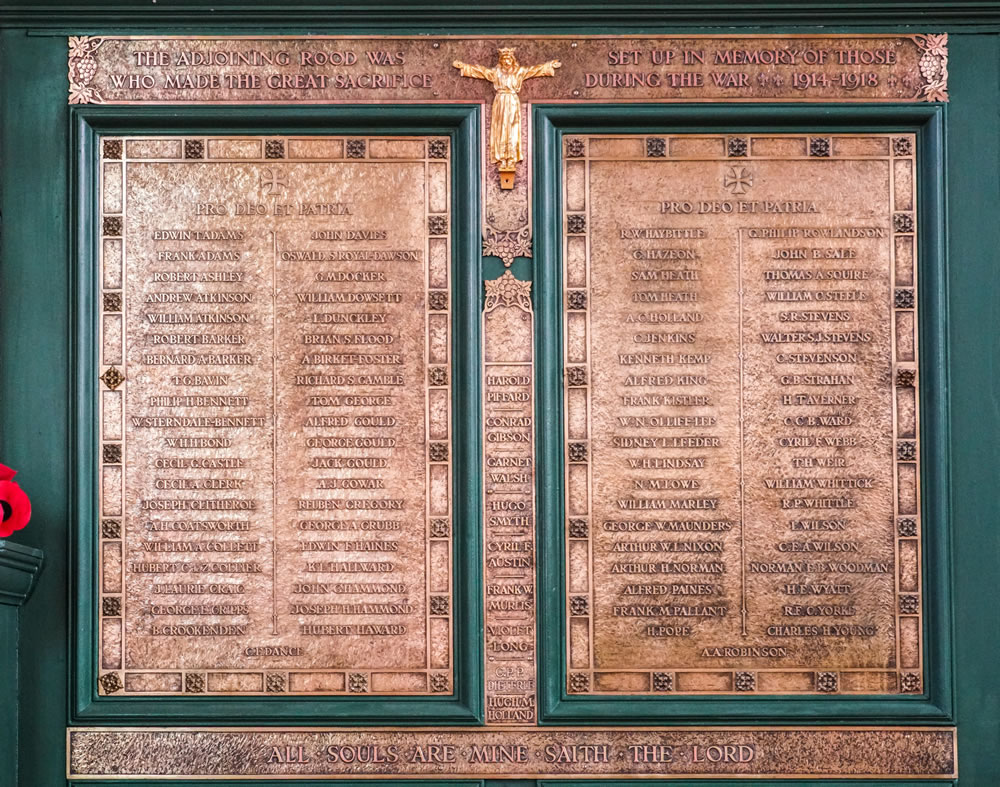 In 2014 St. Michael's embarked on a project to identify and study the lives of the individuals whose names appear on the various war memorials associated with the church. From the 128 names inscribed on the war memorials at St Michael and All Angel's church, Bedford Park, David Beresford, a member of the congregation, has researched as many individuals as  can be identified from existing public records.
Using original parish documents, contemporaneous news items, national databases and other archives, David has tried to piece together the stories behind their names, learn how their war was fought and how their families and the community were affected.
By recreating the personal stories and developing education presentations, we want to show children and adults alike some of the human impact of WWI on a local Chiswick parish.
Children will be able to gain an understanding of the war's reality for local people and gain some knowledge about how to research stories of their own starting only with a name on a memorial.