2/Lieut. Lancelot John GOWAR
Accidental Death on active service in UK  1 May 1917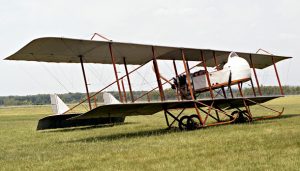 Lancelot John Gowar was born at 18 Newry Road, St Margarets on Thames on 28 June 1898, and was the only son of Herbert Meaden Gowar, an accountant, and his wife Emily Pauline, formerly Taylor, nee Robertson, who married at St Andrew's Church, Fulham on 30 August 1897. Lancelot John was baptised at St Andrew's on 9 October 1898. At the time, the couple lived at 18 Auriol Road, Fulham.  In 1901, they had moved to 12 Irving Mansions, Queen's Club Gardens, Hammersmith. His father was an Articled Clerk with London County Council.
By 1911, the Gowars had moved to 30 Fairlawn Grove, Chiswick Park. Herbert was then a Chartered Accountant in private practice. Lancelot John, aged 12, was away at a private boarding school, Broadhurst Grammar School, Skelmersdale Road, Clacton-on-Sea. From age 13, in September 1911, he was admitted to St. Paul's School, leaving in April 1914. At 16, he then became a probationer at an Elementary teacher training college.
As soon as Lancelot attained the age of 17, he volunteered as a Territorial in the Inns of Court O.T.C. with an Attestation dated 23 September 1915, training with its No.6 Company at Berkhamstead until he applied for Officer training on 5 September 1916, with character references from a neighbour, Mr Ernest Cory-James, and his Headmaster at St Paul's, Dr A E Hillard. He was duly commissioned Second Lieutenant in the Royal Flying Corps, gazetted on 8 March 1917.
He was attached to No.7 Reserve Squadron at Netheravon and commenced Pilot training on a Maurice Farman "Shorthorn". This aeroplane's predecessor had an elevator in front of the pilot attached to long extensions of the skids. It looked vaguely like a longhorned cow and was nick-named the "Longhorn". The "Shorthorn" had the elevator in the rear and had no "horns" so it was dubbed a "Shorthorn". It had started the war as a trainer and reconnaissance aircraft, but it was discovered to be seriously underpowered for any job in France and was relegated to training and Zeppelin interceptions. The Shorthorn carried its crew in tandem, the student in front, the pilot behind. It was not all that different from the Wright brother's airplane. Flight instruction consisted of getting into a Shorthorn with dual controls and copying what the pilot did. The machine was too noisy for communication and the concept of ground school was yet to be developed. The instructors were either recuperating from front-line action or were new to flying themselves, so they had no real ideas of how to fly an aircraft in anything other than under ordinary conditions. They did not teach aerial combat manoeuvres, spin control, or evasive tactics. The novice pilots were effectively on their own.
Very sadly, at 7 am on 1 May 1917, Lancelot John Gowar met with a fatal accident. His aeroplane collided with a tree near the aerodrome.  He may well have been on one of his early solo flights – no other person was killed or injured in the crash. His service record confirms that he was "on flying duty in accordance with Article 680A of the Royal Warrant". Because he never saw service in the field, but only in England, he remained ineligible for either the War and Victory medals. At that date, his parents lived at 42 Priory Road, Bedford Park, where they received his personal effects. He was unmarried, and died intestate.
He was buried at Hanwell (City of Westminster) Cemetery, F 6891.